This collection focuses on the world of ancient statuary linked to much more contemporary dress codes. I extract from the sculptures ways of draping and pleating the fabric. I have also stiffened certain parts of my pieces to give them an unexpected twist.
Worn by an emancipated and party girl, this collection brings together couture looks and much more casual pieces. The clothes are layered together and creates unexpected looks.
A large part of this project is about up cycling: the re-appropriation of existing clothes that I bleach, cut and sequence to then form new pieces. An attention is given to the bleaching process to give a mineral touch to the jeans.

The title of this collection refers to this particular year that is 2020. The fact that I was able to hang on to my work during the months of confinement, and having to think of innovative solutions with the material I had at home has greatly improved my living environment and my mental health.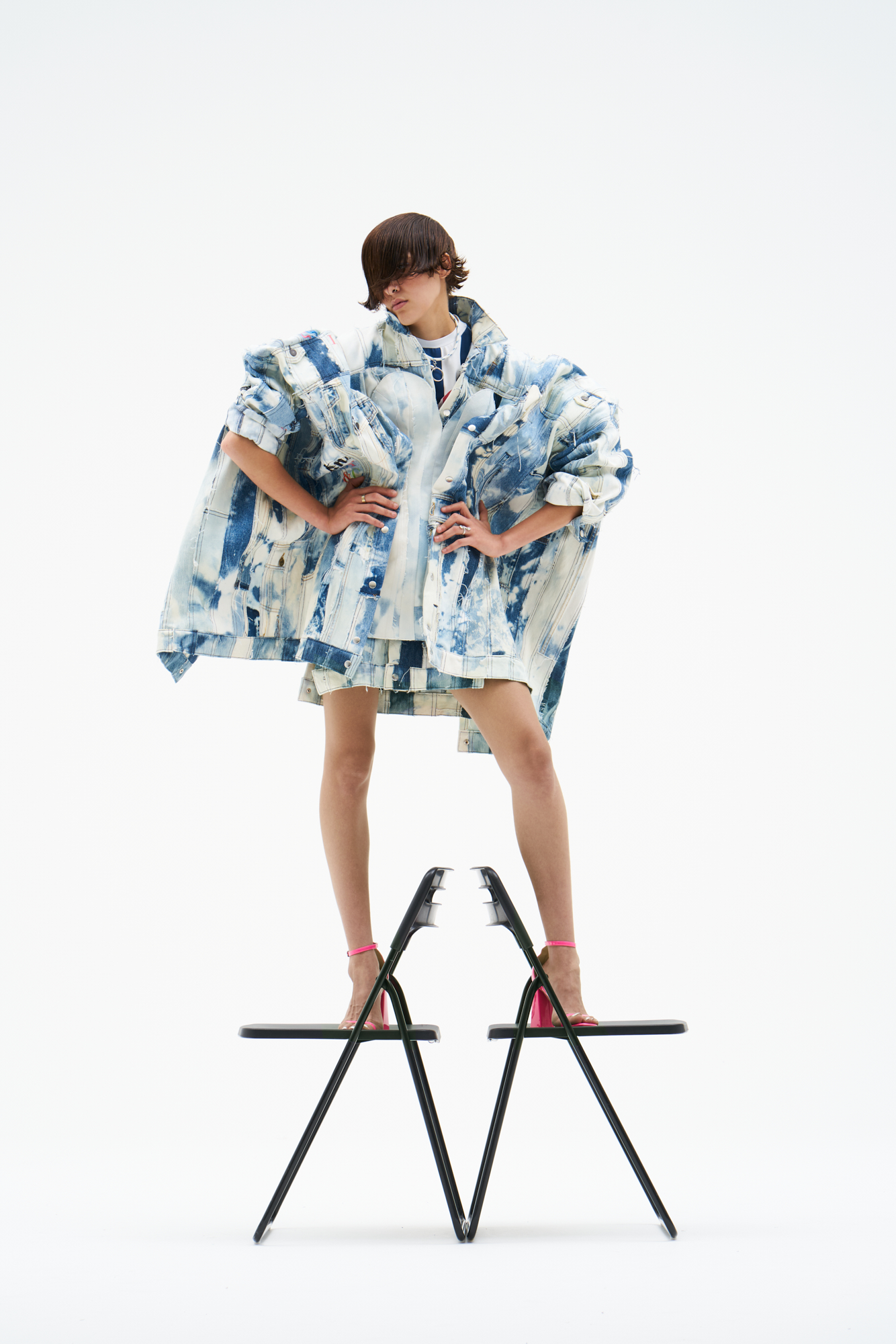 Photographer: Gretar Gunnlaugsson for the studio 254 forest- Styling by Pierre Daras & Tony Delcampe - Model: Hannane (@My agency mgmt)

A huge thanks to my sponsors: Levi Strauss & Co, Filippo Bardazzi, Entraide Française ASBL, Concordia Textiles, Soieries Chambutaires, Max Bloch, YKK & Bidules Eyewear

I also would like to warmly thank Nicolas Hendrick, Hortense Tillet, Emma Giffard-Bouvier, Bleuen Brosolo, Nora Somer, Fernando Miro, Birgit Hubloux, Pierre Daras, Maylis Duvivier & Tony Delcampe without whom the collection would not have been the same.